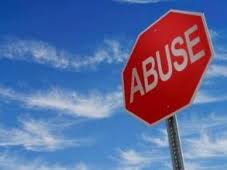 The associate pastor of a California church has been arrested and accused of molesting up to 20 church members over the past eight years.
Jorge Juan Castro, 54, was both an associate pastor and counselor at Las Beunas Neuvas Church in Norwalk, CA. Sheriff's officials told The Los Angeles Times that Castro told his victims he was a faith healer who could help them with the laying on of hands. They also said Castro threatened his victims after the assaults, warning the women they would be the subject of public ridicule if they tried to report him and threatening that he could have the women, some of whom law enforcement believe are in the country illegally, arrested and deported.
Investigators initially struggled with the case because so few of the allegedly assaulted women would speak with them. At first only four women would come forward but investigators publicly pledged they would not report victims to immigration.
"We're here to tell the victims, and other potential victims, that law enforcement is here to help them…We want to help them deal with these heinous crimes and prevent [Castro] from doing it again," said Sgt. Al Garcia of the LA County Sherriff's Office.
Castro came to the US in 2004 and has also worked as an associate pastor at a church affiliated with Las Beunas Neuvas. So far, no one at that church has come forward.
Castro has been charged with six felony counts in connection with sexual assaults against women ranging in age from 18 to 39. He was being held at the county jail in lieu of $2 million bail.
If you have been the victim of a sexual assault by a church official, please don't hesitate to contact us to discuss your potential case. All calls are confidential.